Jul 17, 2011
799
6
Credits
Points

0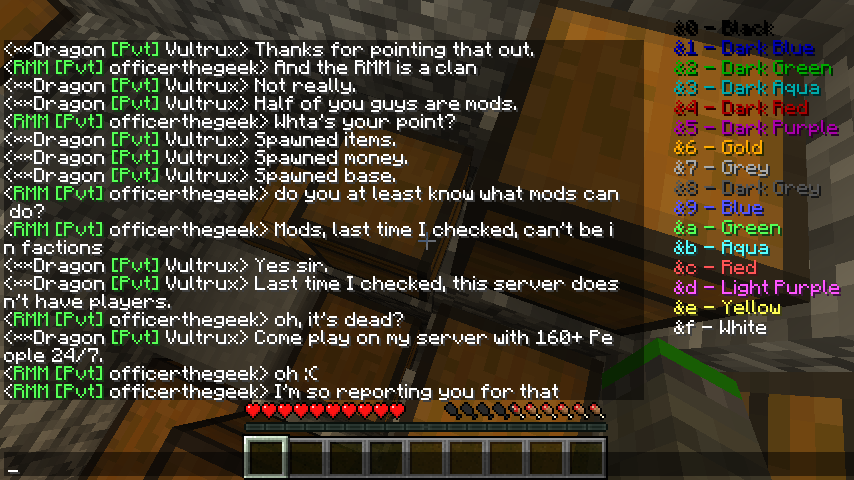 As you can see, advertising. And generally being buried and claiming our base was spawned.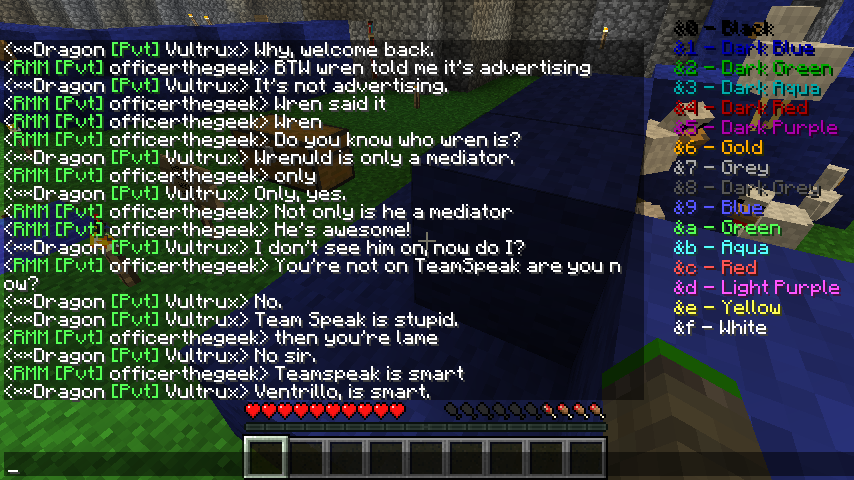 Also, not really an offense but I find Ventrilo lovers stupid. Especially those who misspell "Ventrilo".
BTW, I just came on not to be kicked from the faction and check out who that single connected player is. But all I find is an advertiser.