Press Tools => Options.
Select the Application tab on the left hand side of the window that appears.
Change the Update Channel drop down to Beta.
Press Apply and then OK to close the
TeamSpeak
options window.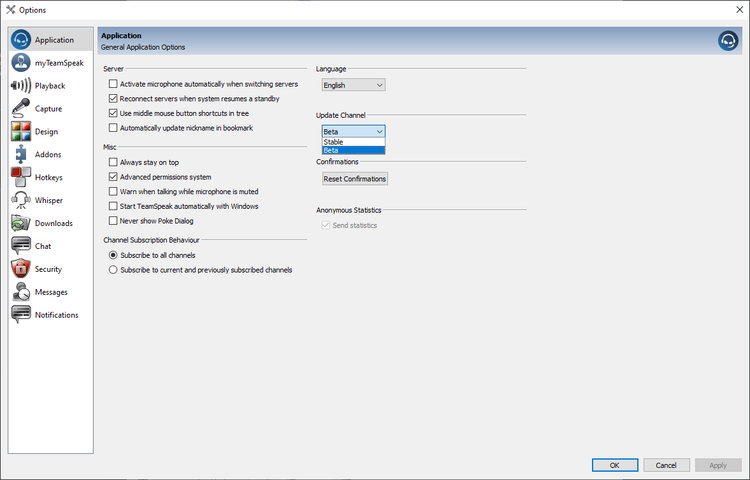 After you have pressed OK, select Help at the top of the main
TeamSpeak
Window and press "Check for Update".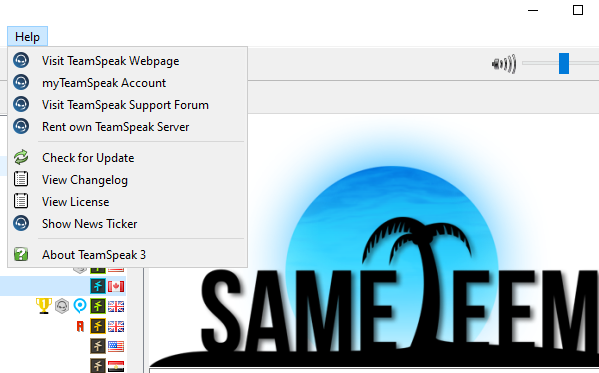 Your client should pop up a small window telling you there is a beta update available. Press the install button that has now appeared and your
TeamSpeak
client will be updated.
Last edited: